TV Comedy Pilot
Writer, Director, Producer
Real Lust Inc is a drama/comedy TV series that tells the story of four disgruntled employees of a sex toy store whose misadventures result in their boss's clandestine drug operation getting busted by the police, placing all their lives in danger.  It's high drama and cringe worthy laughs. 
Help us make the pilot by supporting our IndieGoGo campaign!. 
Real Lust Inc. IndieGoGo campaign trailer from Philip Lemon on Vimeo.
Ever been in a job you didn't like but stayed because it paid the bills and you really didn't know what you wanted to do next? This is the dilemma of our friends at Real Lust Incorporated. Sure, they sell sex dolls and dildos, but it's really just another retail store. Everyone at Real Lust Inc, from Todd the delivery driver to Ivan the business owner, aspires to be someplace else - but all of them have an ulterior motive to stay. For one of them its family pressure to manage a clandestine drug operation, for another it's funding their way through uni while plotting revenge against a workmate for a past wrong. Whatever their reasons, circumstances are about to bound them together and propel them forward. They all will undergo profound change, for better or worse.
Sound heavy? Ultimately it is a very dramatic story but there is always the humor - even though it will most likely make you want to look away :) 
My first goal is to get the pilot made. The show is very different to what is on offer and really needs to be seen. My preference is to make it myself so I can keep the creative vision true but I'm also a pragmatist and am looking for potential networks or production houses to collaborate with. The pilot episode is an outrageous spectacle and has it's own self-contained mini story (spoiler alert: nobody is murdered in the pilot). There are sex dolls (of course), a Gothic rock band, break and enter, and revenge (not exactly a Kill Bill style revenge but revenge just the same). There are a few events that occur in this pilot episode that will have profound consequences later in the series.
Help us make the pilot by supporting our IndieGoGo campaign!.
Yes there are a few but that's not what the show is about. RLI is a drama (imagine an indie version of HBO's Girls with a touch of Sons of Anarchy) and is held together by a compelling story that sweeps along the main characters Ivan, Charlie, Veronica, Todd and Omar, all of whom change profoundly - for better and worse. The setting has been chosen because it's novel and unusual, and for very specific reasons that will be revealed in later episodes - but you'll need to support and watch the show :). 

Ivan (Albert Goikhman) - Owner of Real Lust Inc. On the surface he appears to have it all: a beautiful and loving wife, two gorgeous girls and financial success. The only thing Ivan doesn't possess is self respect. He's made some dodgy deals with bad characters to get where he is and now he's trapped. The legitimacy and community respect he so desperately craves seems unobtainable. Ivan smothers his unhappiness with a mountain of booze, drugs and illicit affairs. He's in a downward spiral and needs to pull up or he'll lose everything he holds dear.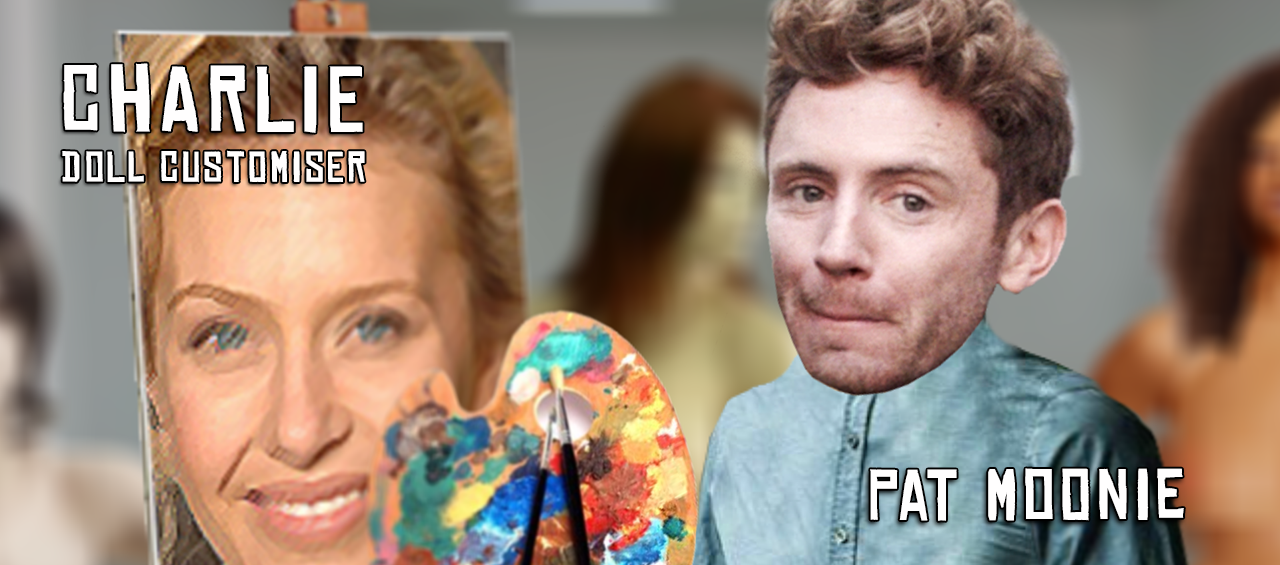 Charlie (Patrick Moonie) - Doll Customiser. Charlie has a dry wit, an artistic soul and struggles living in the real world. He's talented and dedicated (obsessed really) but hasn't managed to make a living from his art. After being kicked out by his girlfriend and financial supporter, Real Lust Inc is a last resort for Charlie to do something creative and get paid. He's got some family issues with a homeless Dad and a burly Police Sergeant step-dad who doesn't get art, or Charlie for that matter.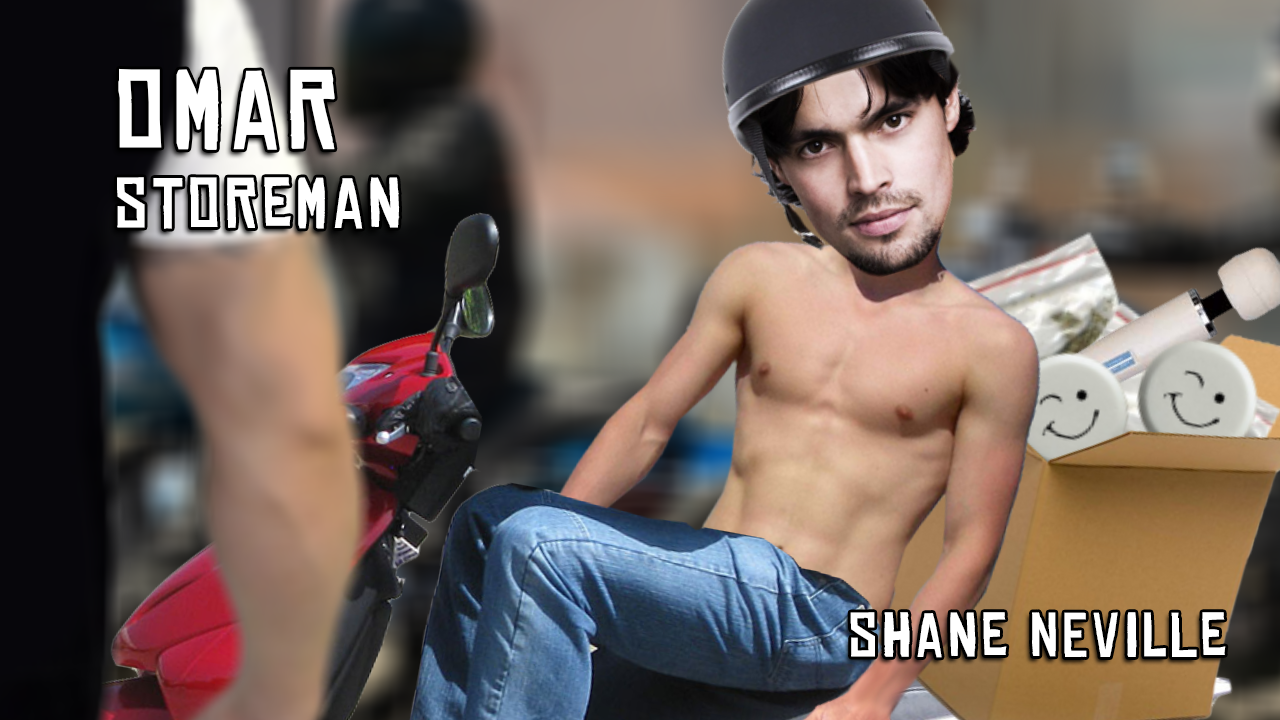 Omar (Shane Neville) - Store Man. Man-grooming, drug-dealing smart-ass. Omar is the runt of a family of outlaw bikers who has honed his comic skills as a way of surviving a brutal father and thuggish older sibling. His mother adores him and thinks he should be a movie star. His father thinks he's useless and soft (harsh but probably fair). Omar would rather get an apprenticeship but his family loyalty ensures he stays put in Real Lust Inc where he fulfills a vital task that has nothing to do with sex dolls. 
Todd (actor Ben Mathews) is Real Lust Inc's delivery driver. Homeless and living out of his panel van, Todd gets a small living allowance from his semi-senile grandma in exchange for playing in the Christian heavy metal band "Brother's of Chastity". It turns out Todd is two-timing the brotherhood by moonlighting with the death metal band "Sex Slaves of Satan", musos that live what they sing. Todd is an easy going guy who seems to attract bad juju. The "Brothers" might not be as pure or chaste as they appear and his devil worshipping, sex-fiend band mates might be the least warped people Todd knows, and the only people who can save him.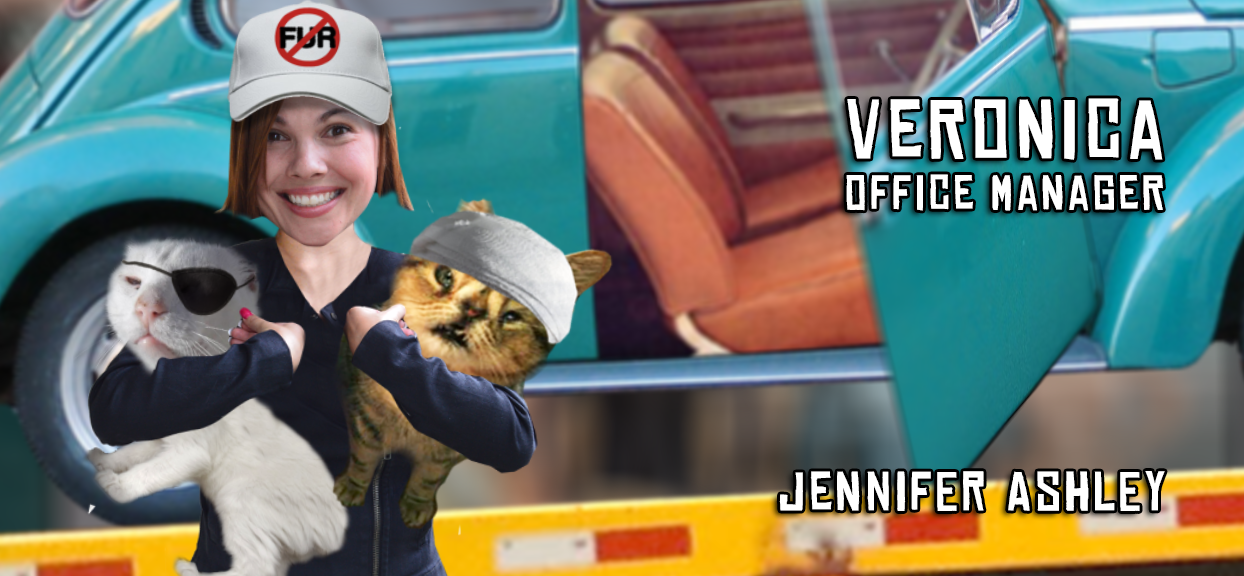 Veronica (Jennifer Ashley) - Office Manager.  Warm, vibrant, caring, a little invasive perhaps. Veronica is a psych student who wants to rescue - everyone (with perhaps the exception of Omar, who she despises). She fosters abused cats, she volunteers at a mental health facility, and she's trying to save Ivan - from himself. There are some serious skeletons in this good girl's closet and it may be she's a living example of coming back from the brink.